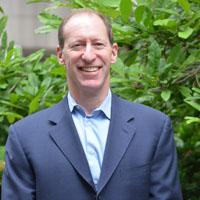 Dan Blumenthal
Co-Founder - Chief Executive Officer
Mr. Blumenthal is the Chief Executive Officer of Blue River PetCare ('BRP' or the 'Company'). Dan co-founded BRP in 2009. Prior to forming BRP, Dan was a Managing Partner of Willis Stein & Partners ('Willis Stein') from April 2005 to September 2007 and a founding partner of Willis Stein which was formed in 1995. From 1993 to 1994, Dan was a Vice President of Continental Illinois Venture Corporation. From 1988 to 1993, Dan was a corporate tax attorney with Latham & Watkins. Dan received a law degree from Harvard Law School and holds a B.A. degree in Economics and History from Brandeis University. Dan led the build-up investment of National Veterinary Associates ("NVA"), a network of 96 veterinary hospitals that became the largest private owner and operator of freestanding veterinary hospitals in the U.S.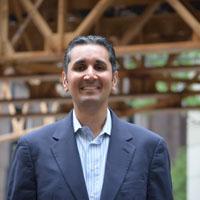 Roy Jain
Co-Founder - Chief Operating Officer
Mr. Jain is the Chief Operating Officer of BRP. Roy co-founded BRP in 2009. In addition to managing hospital operations, Roy is responsible for identifying attractive veterinary hospitals, directing due diligence, and structuring acquisitions. Roy has 15+ years of transactional and investment management experience as a private equity investor and investment banker and has worked with Dan since 1998. Prior to forming BRP, Roy worked at Willis Stein since 1998, where he became Principal in April 2005. Prior to joining Willis Stein in 1998, Roy was in the investment banking division of Credit Suisse First Boston Corporation. Roy received an M.B.A. from Northwestern University's Kellogg School of Management and holds a B.A. degree in Mathematical Methods in Social Sciences and Economics from Northwestern University.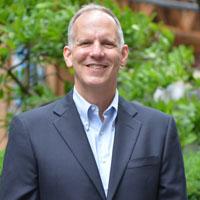 Ferdie Schmitz
Co-Founder - Chief Financial Officer
Mr. Schmitz is the Chief Financial Officer of BRP. Ferdie co-founded BRP in 2009. Ferdie is responsible for all accounting, reporting, tax and administrative matters for BRP. Ferdie also conducts due diligence on hospitals and assists with ongoing practice management once a veterinary hospital is acquired. Prior to forming BRP, Ferdie served as CFO of ParadigmHealth, Inc. ('Paradigm'). Ferdie worked closely with Dan beginning in 2003 (during the sale of PersonalPath, a Willis Stein portfolio company, to Paradigm) until the sale of Paradigm in 2007. Prior to Paradigm, Ferdie served as Controller of Lifeguard, Inc., a large regional HMO from 1995 to 1997 and as a member of Ernst & Young's audit practice from 1981 to 1995. Ferdie is a CPA and holds a B.A. degree in Economics from Claremont McKenna College.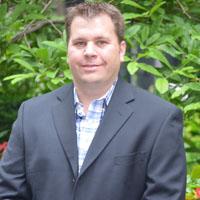 Keith Waltisperger
Director of Business Development
Mr. Waltisperger joined Blue River PetCare in 2012. Keith currently serves as Director of Business Development. In addition to business development, Keith also provides operational support for clinics in our portfolio. Prior to joining Blue River PetCare, Keith was a manager for a veterinary emergency clinic as well as a large multi-doctor day practice. Keith received his B.S. degree in Animal Science from Texas State University.
Gene Bauer, DVM
Medical Director/Business Development – Eastern Region
Dr. Bauer joined Blue River PetCare in 2010. Gene currently serves as Medical Director for two of Blue River PetCare's hospitals in the Annapolis, Maryland area. In addition to practicing he currently helps to educate prospective selling practice owners regarding the transition process and how partnering with Blue River can help them achieve their long term vision for their practice. Prior to joining Blue River PetCare, Gene practiced medicine at multi-doctor practices in Virginia and Maryland. Gene received his DVM from the Virginia-Maryland Regional College of Veterinary Medicine and holds a B.S. in Biochemistry from Virginia Tech.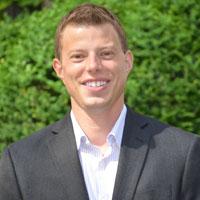 Phil Lator
Vice President of Operations
Mr. Lator joined Blue River PetCare in 2014 as its Controller. Phil currently serves as Vice President of Operations. Prior to joining Blue River PetCare, Phil was an audit manager at BDO in Chicago where he planned and supervised audits. Additionally, he performed work for private equity firm acquisitions including review of working capital targets. Phil is a CPA and earned his M.S. degree in Accountancy and his B.A. degree in Accountancy at Michigan State University.
Michael Mason
General Counsel
Mr. Mason joined Blue River PetCare in 2015. Mike currently serves as General Counsel. Prior to joining Blue River PetCare, Mike was a corporate attorney at the law firm of Katten Muchin Rosenman in Chicago where he was involved in a variety of transactions with a specialization in private equity-backed mergers and acquisitions in the veterinary space. Prior to his tenure at Katten Muchin Rosenman, Mike was an insurance underwriter with American International Group and a Vice President at MB Financial Bank. Mike earned his J.D. degree from Chicago-Kent College of Law and holds a B.S. degree in Business Administration from Southern Illinois University.
Amy Ward
Controller
Ms. Ward joined Blue River PetCare in 2014. Amy currently serves as Controller. Prior to joining Blue River PetCare, Amy was a senior audit associate at KPMG in Chicago. Amy is a CPA and earned her B.S. degree in Accountancy at Miami University.
Amy Jackson
Business Development Manager
Ms. Jackson joined Blue River PetCare in 2012. Amy currently serves as a Business Development Manager. Prior to joining Blue River PetCare, Amy was the operations manager at Go Ground Transportation. Amy received her B.S. degree in Applied Psychology and a Minor in Economics from Arizona State University.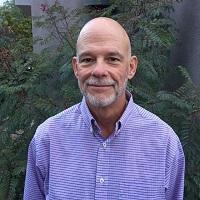 Craig A Nausley, DVM
Briarcrest Veterinary Care Center
Dr. Craig Nausley founded Briarcrest Animal Clinic in 1980 and Canyon Pet Clinic in 1986. The two clinics were combined in one location in January of 2008. The new name became Briarcrest Veterinary Care Center and is housed in a new, modern, hospital building constructed for the practice. Dr. Nausley graduated from Truman State University in 1974 and earned his DVM from the University of Missouri in 1978. He is currently medical director. His practice interests include endoscopy, orthopedics, ultrasound and sports medicine and he has completed advanced training in these areas.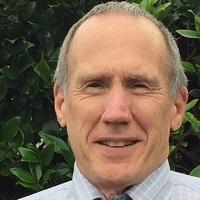 Greg Piske, DVM
Colony Animal Hospital
Dr. Greg Piske has always been drawn to medicine and animals, which is what led him to pursue a career in veterinary medicine in the early '70s. He earned his undergraduate from the University of Tulane in 1972 and DVM from the University of Tennessee in 1980. He became a veterinarian at Colony Animal Hospital in 1983. With his 30+ years of experience in the field, he enjoys the human/animal bond and all the emotions and quirks that come with it. He also appreciates being in a position that allows him to improve the quality of life, both for pets and their owners.
Heriberto Martinez, DVM
Heights Hospital for Animals
Dr. Heriberto Martinez has been a part of Heights Hospital for Animals since June 2014. He graduated from Kansas State University in 1989 and received his DVM from the same institution in 1993. He practiced for 17 years in a small animal practice before joining the Heights Hospital for Animals. Dr. Martinez has also received the American Animal Hospital Association Award for Clinic Proficiency in Medicine and Surgery. Dr. Martinez's special interests are small animal internal medicine, surgery and dermatology.
Virginia Johnson, DVM
Hadlock Veterinary Clinic
Dr. Virginia Johnson opened Hadlock Veterinary hospital in April 2004. The daughter of a registered nurse, Dr. Johnson was initially interested in human medicine, but realized she loved working with animals which is what led her to becoming a veterinarian. Dr. Johnson attended Southern Oregon College and the University of Oregon for her undergraduate work in Medical Technology. She earned her Doctorate of Veterinary Medicine from Colorado State University. Her professional interests include geriatric medicine, internal medicine and feline medicine.
What Are We Looking For
Our Target
Our targeted veterinary hospitals are primary care facilities operated by veterinarians and staff members with a passion for taking care of pets. Our typical acquisition target will have at least $1.2 million of revenue and two and a half or more veterinarians. We look for practices that have established businesses in their respective communities and enjoy a loyal following among pet owners. We strive to create a seamless ownership transition while maintaining continuity of high quality care to existing customers.
Request A Valuation